Simple high-precision molded SIM converter...
Want to change the size of your Nano SIM or Micro SIM? Our new all in one CONVERTER makes converting your SIM card simple and easy. Simply insert your SIM card into one of the three converters provided.
The high-strength molded converter holds your SIM firmly in place, transforming it to the required size. You can also easily remove your SIM from the converter at any time.
What's included?
Convert your Micro SIM into a standard SIM
Convert your Nano SIM into a standard SIM
Convert your Nano SIM into a Micro SIM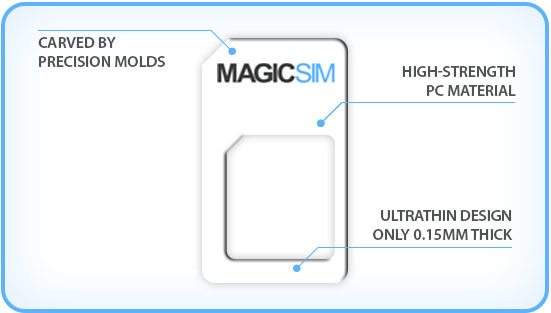 Full Specification
All in one -SIM converter Specification
High-strength and extremely durable
Official Noosy product
Converts your Micro SIM card to standard SIM size
Converts your Nano SIM card to standard SIM size
Converts your Nano SIM card to Micro SIM size
SIM-size 0.15mm thickness
Full 1 year product warranty
Product Manual
All in one -SIM converter - Manual